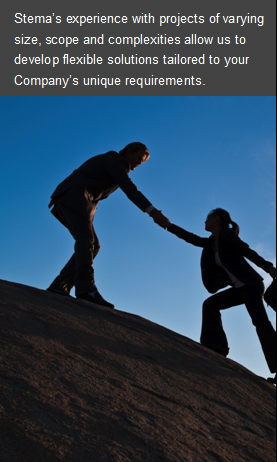 Managing projects. Building peace of mind.
At Stema, we employ industry best practices and process models when executing all of our services. Our depths of experience gives us the insight to foresee and anticipate project risks. We integrate seamlessly the scope, cost, schedule and quality objectives resulting in successful management of your project execution from end-to-end.
We are committed to providing a positive and proactive project team environment, high-quality service and the utmost in client satisfaction.
Our depth of knowledge also gives us the ability to foresee potential project issues before they arise. It allows us to derive solutions that are not only effective, but also cost-efficient. Most important of all, it provides you with greater peace of mind. Peace of mind that is the reason why the majority of our business comes from repeat clients.